Conversation and Class with Emiko Davies Saturday 9 December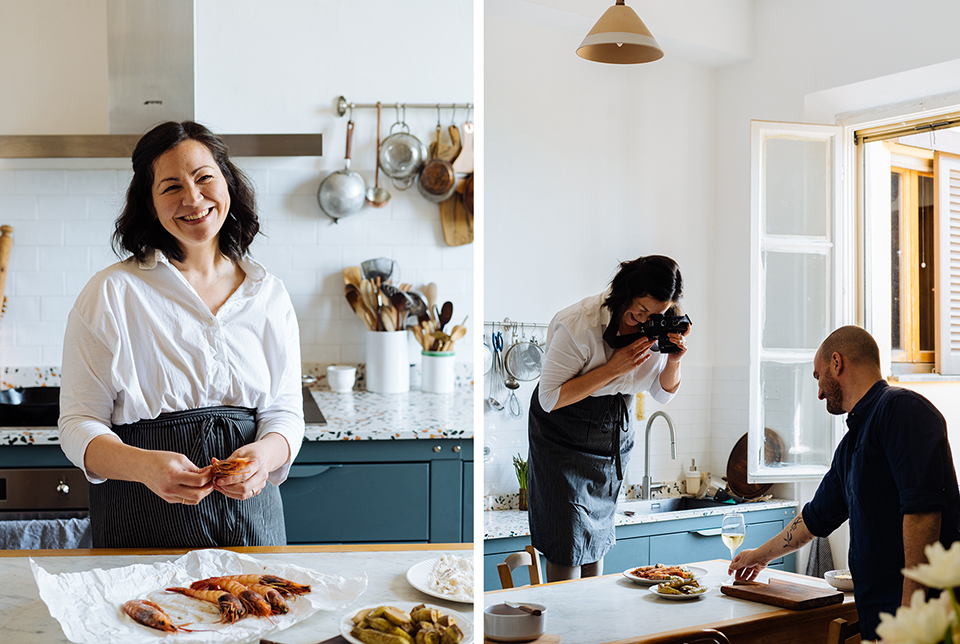 Duration: 4 Hours (approx.)
Location: Robertson, NSW
Product code: Emiko Davies
Saturday 9 December
Emiko Davies is an Australian-Japanese food writer, photographer and cookbook author based in Italy.
In this class Emiko will share her story of her love of food, her cooking school in Tuscany and we will launch her new book.
She will teach dishes from her newly released and awarded cookbook "Gohan" and afterwards we will sit with her around our table to enjoy a long lunch with wine.
We will have copies of her book and celebrate the launch here in Australia.

Practically any home-cooked Japanese meal revolves around rice. It sits beside miso soup, pickles, tofu and a piece of grilled fish at breakfast. It soaks up the sauce in a comforting donburi bowl, or is wrapped in nori for the ultimate portable lunch – onigiri. And it's there for dinner, perhaps served with a pickled plum, some mild Japanese curry, braised fish or even a Japanese-style Hamburg steak.

The everyday meals, cooked in the homes of Japanese mothers and grandmothers, is the food that Emiko grew up with. They're the dishes she makes for her own children: simple, satisfying food like tamagonogohan (stir fried egg and rice), soba noodle soup, Japanese curry, yakisoba, and miso soup, prepared with whatever seasonal vegetables happen to be around.
Unlike what many people think, Japanese home cooking is not fiddly, nor time consuming. It's quick and remarkably simple, thanks to the Japanese philosophy that fresh, seasonal food doesn't need much to enhance its natural flavour.
About Emiko
She has written six cookbooks, Florentine: The True Cuisine of Florence, Acquacotta (March 2017 and a new edition in February 2023), Tortellini at Midnight (March 2019), Torta della Nonna (March 2021), Cinnamon & Salt (April 2022), published by Hardie Grant. In September 2023 my sixth book, Gohan, which is about the Japanese cuisine of my upbringing.
She has been writing about regional Italian cuisine and travel for over a decade. with a monthly recipe column in Corriere della Sera's Cook liftout called Cucina Letteraria, where she plucked recipes out of old cookbooks.
For many years she wrote a regular column for Food52 where you can find over 200 articles on regional Italian food, as well as restaurant reviews for The Good Food Guide, Australia's leading restaurant guide. She has been a judge for the Guild of Fine Food World Cheese Awards, a consultant for bestselling author Sarah Winman's Still Life novel (set in Florence) and contributes to publications such as Financial Times, Corriere della Sera, YOLO Journal, Good Food Australia, The Canberra Times, Saveur, Food and Wine, Conde Nast Traveler, Gourmet Traveller, The Kitchn and more.
She was also nominated as a Rosewood Placemaker for Tuscany in 2021, appeared on TV for Adam Liaw's The Cook Up (SBS Australia) and Clive Myrie's Italian Road Trip (BBC) and was recently named one of 50 powerful women in food by Italy's leading newspaper, Corriere della Sera.
Emiko and the team at Moonacres look forward to seeing you soon.