Cheesemaking Masterclass with Kristen Allan - 2 Day event!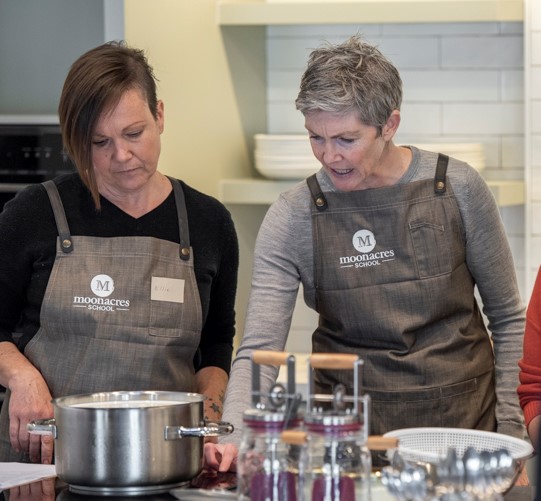 Duration: 7 Hours (approx.)
Location: Robertson, NSW
Product code: Cheese
Kristen Allan is an artisan cheesemaker who makes small batch, fresh cheeses and yoghurt. Learning from producers using traditional techniques, she has a passion for preserving artisan methods and making cheese with a truly hands-on approach. Kristen has worked on farms in Australia and Europe, learning the full process, from animal husbandry and hand milking, to the cheesemaking process itself.

Take your cheesemaking to the next level, or come as a beginner and be inspired.
This Cheesemaking event is not to be missed!
On Day 1 - Saturday 25th July you will make:
mozzarella, stracciatella, burrata, buttermilk ricotta, crème fraiche & cultured butter.
On Day 2 - Sunday 26th July you will make:
feta, haloumi, fresh curd, chevre, ash baby, figgy stardust & mascarpone
On both days you will learn:
Artisan cheese techniques
How to work with simple ingredients from scratch and eliminate waste in the kitchen
Where to source the best local ingredients
The many uses for leftover whey and lots of recipe suggestions.
On both days you will enjoy:
Refreshments of coffee, tea and Moonacres pastry
Lunch from Moonacres Kitchen along with cheeses and a glass of wine
At the end of each day you will take with you all the recipes you need to make cheese at home along with a hamper of your own delicious hand-made cheeses.

This class is suited to keen beginners as well as those with some cheesemaking experience.
The class runs from 9am to 4pm on both days.

COVID19 - Please note we are running intimate classes of 10, with 5 pairs working together. Bookings may only be made in multiples of 2, with a minimum of 2 people. These arrangements are to ensure that we follow COVID19 guidelines, and provide a safe and enjoyable class. We encourage group bookings of up to 10 for a fun gathering for family and friends.