Your Kitchen Larder with Kristen Allan Sunday 30 August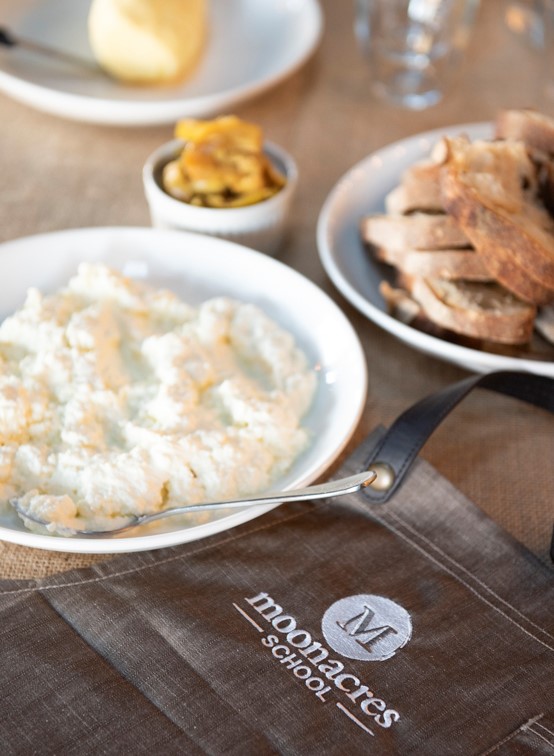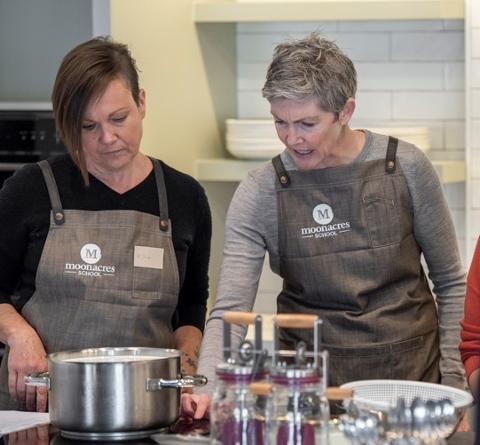 Duration: 3 Hours (approx.)
Location: Robertson, NSW
Product code: Cheese
We are thrilled to welcome artisan cheesemaker Kristen Allan to Moonacres School for regular cheesemaking classes in our purpose-built cooking and learning space. This workshop is your essential guide to a delicious cheese larder.
In recent times we have been reminded of the joy of simple and slow, and artisan food skills have taken on renewed importance while we have been spending more time at home. Cheesemaking is all about the pleasure of slow skills, making from scratch and not wasting a thing.
In this workshop Kristen will help you create a collection of delicious kitchen staples from just a few high-quality ingredients.
In this hands-on workshop you will learn how to make crème fraiche, which you will slowly churn into cultured butter. Using the leftover buttermilk, you will make the most decadent & rich buttermilk ricotta and learn how to turn butter into a nutty flavoured ghee for frying & roasting. Kristen will also demonstrate how to make a luscious, thick & creamy yoghurt without the additives or nasty thickeners and finally you'll hang yoghurt to make labneh.

You will taste all that we make during the class as well as coffee, tea and snacks from Moonacres and Kristen's own kitchen.
In this class you will learn:
how to make crème fraiche, cultured butter, buttermilk ricotta,
ghee, yoghurt and labneh
how to work with simple ingredients from scratch and
eliminate waste in the kitchen
artisan cheese techniques
where to source the best local ingredients, the many uses for leftover whey and lots of recipe suggestions.
You will take home:
yoghurt, labneh, cultured butter and ricotta
recipes and knowledge to make everything at home
This class is suited to keen beginners as well as those with some cheesemaking experience.
COVID19 - Please note we are running intimate classes of 10, with 5 pairs working together. Bookings may only be made in multiples of 2, with a minimum of 2 people. These arrangements are to ensure that we follow COVID19 guidelines, and provide a safe and enjoyable class. We encourage group bookings of up to 10 for a fun gathering for family and friends.